Check it out...this cool chick at http://theunexperiencedmom.blogspot.com/2009/10/i-got-award-honestly.html gave me a blog award!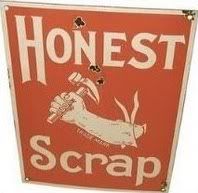 Thanks so much Tamara! This tells me that I must get my proverbial butt in gear and start posting again! I actually have been keeping very busy creatively as of late, so I do have stuff to post about! So let's see, I have a couple commissioned pieces on the go...a 4' x 3' mixed media painting being among them. This friend of mine wanted a giant 'merman', so after a few weeks of trying to get inspired, I got down to business! Here's the work in progress (and please mind the chaos that is my studio...creative minds are seldom organized!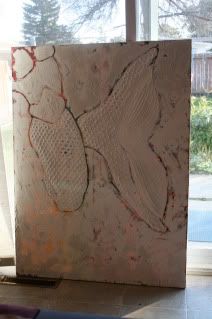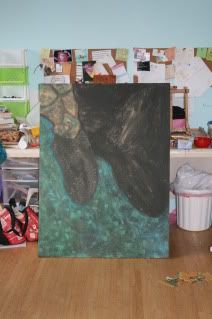 Oh - and hey! Do you remember that igloo I started and NEVER finished last year? Well, we had a freak snow storm on October 9th of this year and GUESS WHAT? I made a freakin' igloo! And it even had a roof!